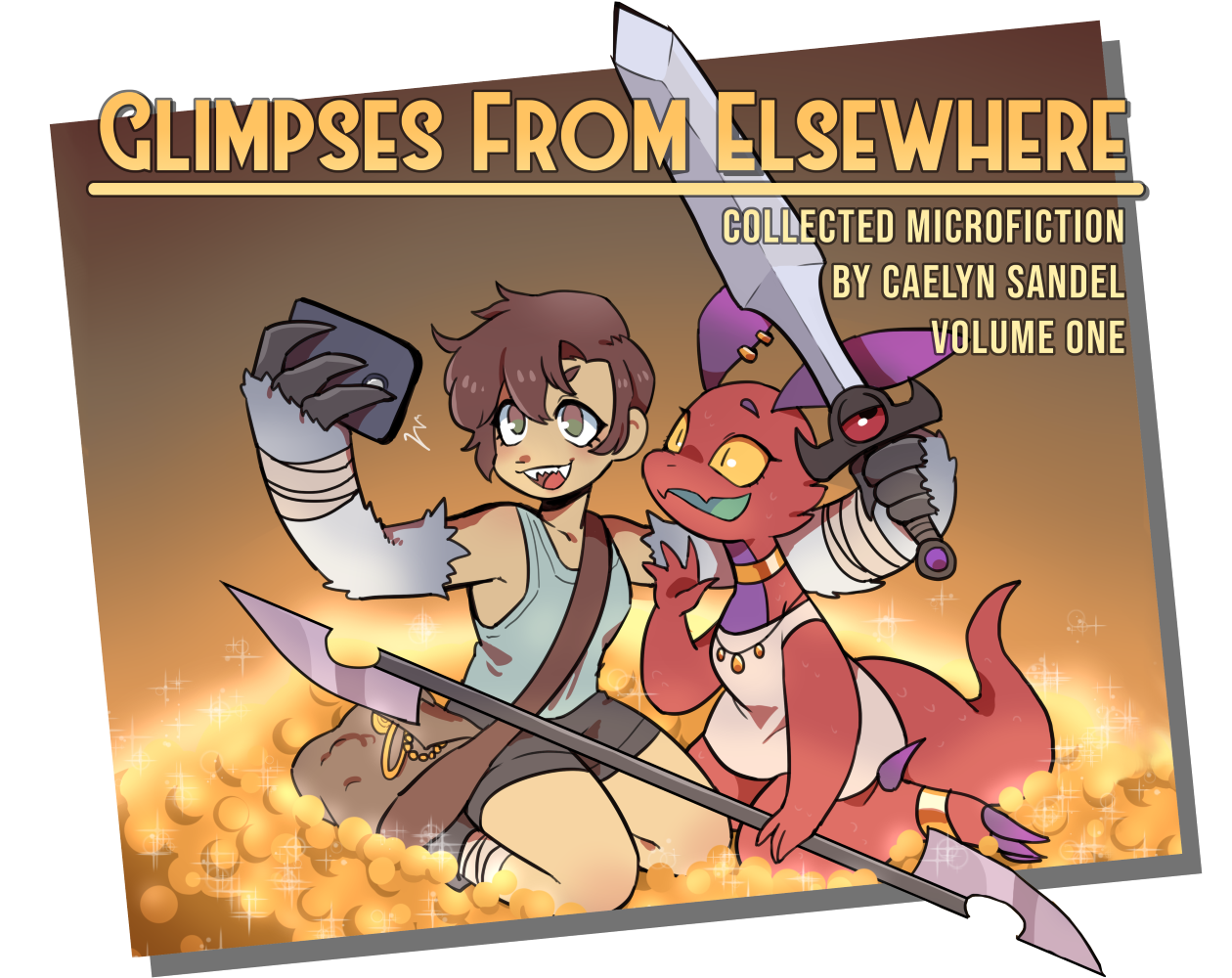 Glimpses From Elsewhere
A downloadable collection
Get this collection and 3 more for $5.00 USD
View bundle
GLIMPSES FROM ELSEWHERE is the first collection of microfiction written by me, Caelyn Sandel.
The microfiction in this book was written bit by bit, inspired by prompts sent to me by readers and sponsors. I trimmed away the ones that felt too niche, then edited and formatted the others. The final result is what you see here, a compilation of 78 very short stories all in one place.
Meet the Adventurer and Cursèd Sword. Experience the travails of an overworked office witch. Watch the vaporwave sunset of a terraformed world. Enjoy.
Stories by Caelyn Sandel. Art by @princehoneytea, @wrackune, @ApocryphaScribe, and @MShadowy_Art. Cover and thumbnail layout by @Talen_Lee.
Purchase
Get this collection and 3 more for $5.00 USD
View bundle
In order to download this collection you must purchase it at or above the minimum price of $3.40 USD. You will get access to the following files:
Glimpses from Elsewhere.pdf
2 MB
Glimpses from Elsewhere.epub
4 MB