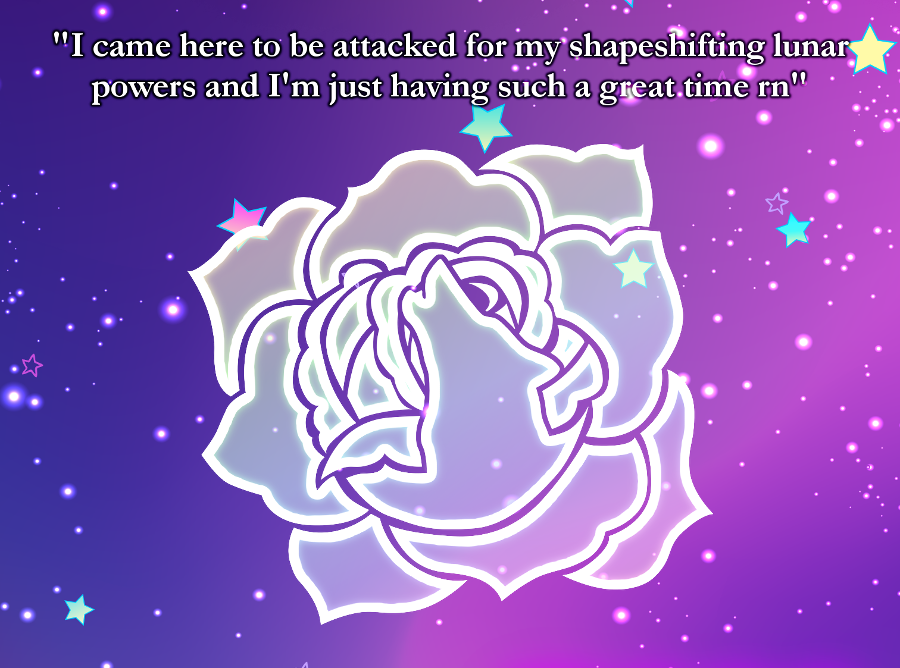 Moon Light, Moon Knight
[Art coming soon!]

Here's a hypothetical for you:
Let's say that you had a problem. Not just any problem, but a problem so bad that your parents literally sent you out of town to deal with your problem somewhere that you couldn't be seen with them.
Now let's say you've signed up for a support group to help you deal with your problem. And you meet someone else with a different problem, and you really, really like him.
And let's say that you're starting to have these thoughts about how your problem might not be a problem...
-
Moon Light, Moon Knight is a story about a magical girl, a werewolf, a community center, and an under-the-table monster hunting hobby. It features themes of personal growth, questioning the status quo, and unconventional exploration of self.
Originally written for the Zandraverse Light Novelber book jam!
Download